Welcome to the Springfeld Masonic Center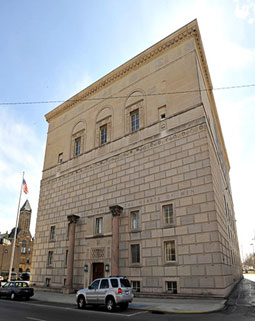 The SPRINGFIELD MASONIC CENTER began construction October 1924 and was dedicated January 1927. It was placed on the National Registry of Historic Places December 2008. The center has had few changes since its construction. It has retained its 1920's style and ambience.
The Springfield Masonic Center provides you a good location for your meeting. We have audio-visual equipment available for presentations. We can provide breakfast or lunch for your meeting.
We can provide space for small groups away from office staff meetings or larger space if you need an away from the office meeting for all your employees. You can have short meetings or all day if you require it.


Please call and talk to one of our event personnel to discuss your needs and we will work to meet those needs. You can reach us at 937-325-5911, or stop in at 125 West High Street Springfield, OH 45502 between 8:00am and 3:00pm Monday thru Friday.